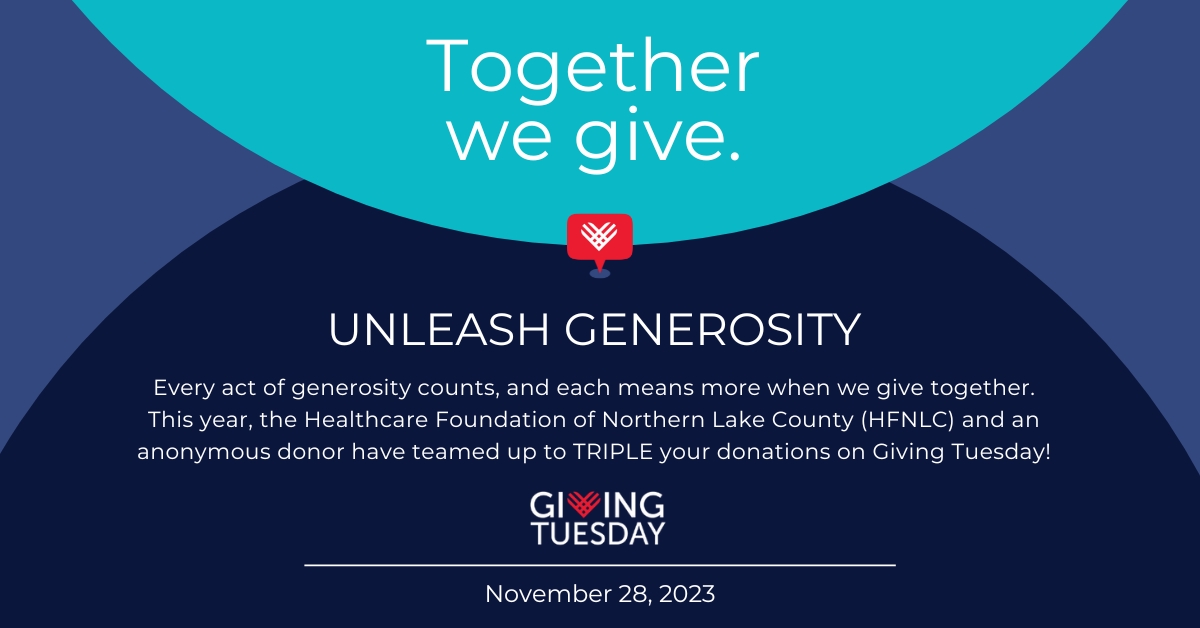 Thanks to the partnership of two exceptionally generous donors—the Healthcare Foundation of Northern Lake County and an anonymous supporter—both matching the first $10,000 raised and pledged on Giving Tuesday—we can triple our impact! 
You can help us maximize this incredible opportunity for Allendale youth & families in the following ways:
Give securely online on GivingTuesday, November 28th!
Send a check in the mail to: Allendale Association, P.O. Box 1088, Lake Villa, IL 60046
Create your own Facebook Fundraiser. Be sure to select non-profit "Allendale Association, Lake Villa, IL".
Share Allendale's Facebook and/or Instagram posts using #GivingTuesday and invite your friends and family to join in and donate!
Post/share why you're passionate about serving Allendale's kids & families, sharing our link!
Feel free to use these materials below, if you need help getting started!