Our qualified leadership and board members contribute an array of expertise that enables Allendale to make sound decisions that strengthen the programs and services we offer. It's remarkable that so many of our staff have enjoyed a long tenure at Allendale. Our leadership team alone brings well over 165 years of combined experience to the children and youth.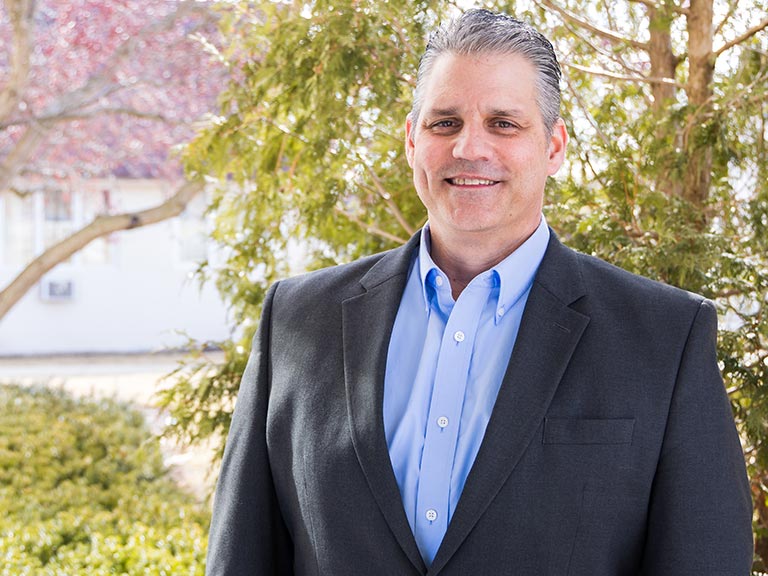 Jason Keeler is an Illinois Licensed Clinical Social Worker and became the President and CEO of Allendale Association in April, 2017. Jason brings over 25 years of experience serving children and families in both the child welfare and behavioral health fields providing direct service and program development activities. He works closely with the Allendale Executive Leadership team in overseeing the operational, financial and administrative functions as well as strategic planning activities for the organization. Jason serves on several local and statewide committees, including private and governmental organizations, to help enhance the social service system in Illinois.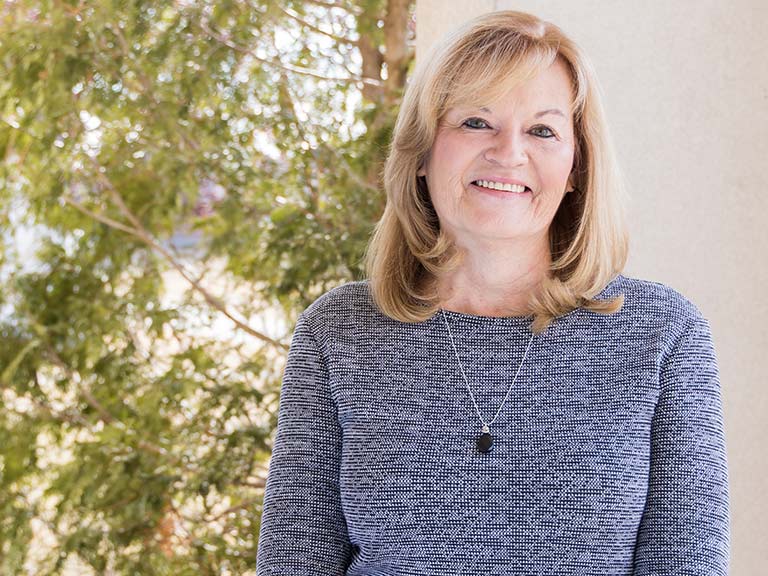 Connie Borucki is the agency's COO, and leads the organization's Department of Human Resources & Support Services. She reports directly to the President/CEO. As a member of the Executive Team since 1997, she oversees the HR strategy including employee development, talent acquisition, inclusion and diversity, policy development, and compensation and benefits. In addition, Connie has administrative responsibility for the Facilities, Information Technology, Health Services and Safety/Risk Management Departments.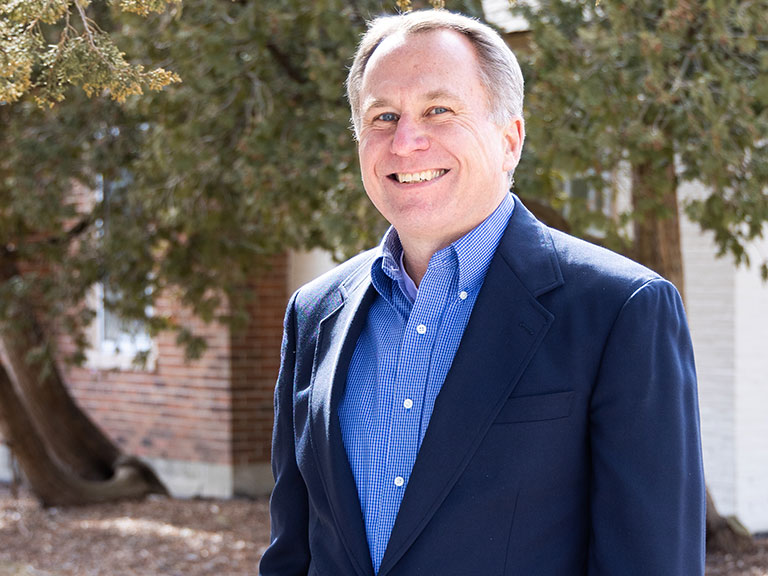 Chris Schrantz brings over 25 years of experience in accounting and finance and has served Allendale since 1996. He directs the Finance and Accounting Services Department for our leading Illinois child welfare agency with 425 employees and an annual budget of $36 million. Chris works closely with program and executive management, and the Board of Trustees, in developing, forecasting, tracking and reporting the agency's strategic fiscal goals and financial operating results. He also supervises the agency's food service program and chairs the Dietary and Risk Management committees. Chris serves on various statewide financial committees comprised of representatives from private sector and governmental agencies, as well as on the Illinois Society of Certified Public Accountants Not-for-Profit Organizations Committee.
Dr. Erick serves as the Chief Clinical Officer for all Allendale departments and programs. He came to Allendale in 1998 and has worked in various direct care, administrative, and clinical positions serving youth and their families utilizing trauma-informed approaches. He co-chairs the Integrated Training Group Committee, chairs the Outcomes Committee, and participates in various other committees and work groups. Dr. Erick also provides direct oversight to the Bradley Counseling Center, including Foster Care Department, Community Support Program, Clinical Training Program and Residential Clinical Services. Outside of Allendale, Dr. Erick teaches graduate level research and assessment courses and serves on Dissertation Committees.
Senior VP, Specialized Educational Services
Jennifer Stiemsma became Allendale's VP of Specialized Educational Services in the summer of 2015, after serving Allendale for over 25 years. She began her career as a Child Care Counselor before transferring to Specialized Educational Services, originally serving as a teacher assistant in a special-education self-contained classroom. From there, Jennifer continued her own education as she worked her way through the ranks at our Allendale Elizabeth Morse Education Center. She brings a wealth of experience in the areas of psychology, special education, reading instruction and school administration.
VP, Therapeutic Residential Treatment Program
Joe is a Licensed Clinical Professional Counselor and National Certified Counselor and serves as the Vice President of Residential Services at Allendale. Joe has over 15 years of experience in the behavioral health field. He has worked and led teams in various settings across the field including residential and group home programs, therapeutic day school, inpatient psychiatric hospitals, intensive outpatient programs, and community mental health. Joe also taught students as an adjunct professor in a clinical mental health counseling graduate program for 8 years. At Allendale, Joe provides direct supervision to the Program Directors and the Associate Vice President of Residential Services. His oversight includes the day-to-day operations of the Lake Villa Campus, North Chicago, and Waukegan group homes.
Senior VP, Continuous Quality Improvement
Judy Griffeth is a Licensed Clinical Social Worker who has led the Continuous Quality Improvement team's compliance auditing and data reporting activities since 2018. She coordinates the agency's accreditation activities with The Joint Commission and the Council on Accreditation and has managed the implementation of the agency's electronic client health record – SmartCareTM. Her service to Allendale began in 1991 and has included 25 years supporting oversight of case management, placement needs, and discharge monitoring for youth in the residential and transitional/ independent living programs. Throughout her years of service, she has utilized her knowledge of state agency policies to pursue systemic reform for adolescents and their families through service on various statewide committees and projects including serving as a member of the DCFS Child Welfare Advisory Committee (CWAC), Child Care Association Policy Committee, ICG provider workgroups and the Lake County LAN 35 wraparound council.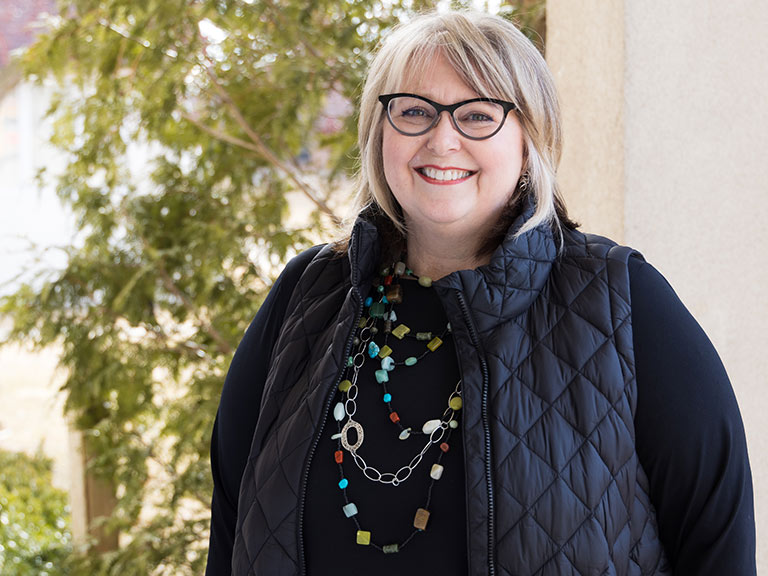 VP, Development & Public Relations
Sue joined the Allendale staff in 1995 and has worked continuously as a part of the Development & Public Relations team throughout her tenure. She works closely with Allendale's Board of Trustees, the program leadership teams and many volunteers to serve the agency in all aspects of fundraising, marketing and public relations. Sue's previous experience as a graphic designer provides a unique opportunity to use her talents in support of the Allendale brand while also fulfilling a passion for social service – supporting the children and families in Allendale's care.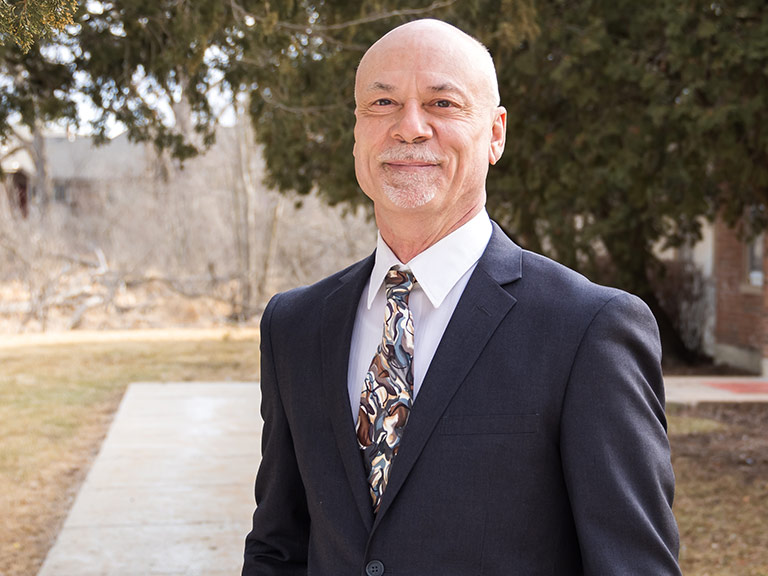 Glen Phillips has 37 years of experience in the facilities maintenance and building trades field. Glen began his career, in 1984, as the school custodian. Since 1984, he has worked his way up through the department holding positions from a Maintenance Worker II & III, Lead Maintenance Worker, and Maintenance Manager to his current role within the agency as the VP of Facilities & Grounds.