Thank you to everyone who supported our Wine Tasting Event on Nov. 6th! If you missed it, don't worry! You can still purchase your curated Wine Kits from Courtyard Wines throughout November, with the proceeds benefiting Allendale!
Remember, any donation you make will be matched at 100% thanks to an anonymous donor!
Oops! We could not locate your form.
SOMMELIER SPONSOR:
Traeger Family
Laura & Jeff Torosian
CONNOISSEUR SPONSOR:
Kate & Phil Kelliher
CURATOR SPONSORS:
Jenny & Cameron McKinney
Susan & Phil Merlin
Meredith Mitchell Designs
VINEYARD SPONSORS: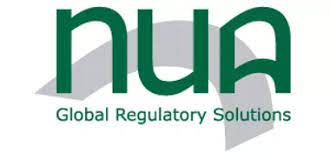 Alissa & Troy Bolton
Susan Bouma
Anne & Jeff Stewart
Nalisa & Keith Ward
MEDIA SPONSOR:

HOUSE SPONSORS:


Charlotte & Mark Ahern
James Altounian
Sarah Back Interiors
Prudence Beidler
Carl & Lindsey Bornholdt
Garrett & Terry Dee
Joan DePree
Keri, Doug, Sheila & Fred Falls
Whitley & David Herbert
Kappa Alpha Psi, Waukegan Alumni Chapter
Avery Keller
Diana Moore
Therese & Kieran O'Sullivan
Lauren & Jed Peters
Natalie Rempala
Maureen & Doug Seaman
James Shearron
Julie & Steve Valenti
Mary Therese Williams
VINTAGE SPONSORS:
Karen & Tom Anderson
Daria Andrews
Miah & Kelley Armour
Rebecca Asfour
Diane Bailey
Molly Barber
Sean & Christina Bjork
Sharon Brown
Jill Danaher
Amy & John Davidson
Jennifer & Peter Dunne
Katie & Emmet Fitzpatrick
Sarah Gundlach
Iskalis American Floor Show
Christopher & Tara Janos
Elizabeth & Harold Jenkins
Carolyn Konz
Sara LaCasse
Christine Maldonado
The Masopust Family
Rachel McMahon
France & Brian Pitera
Bob Scales
Julie Sommers
Karen Stensrud
Anna Theodore
Janice Urban
Georgia Viscomi
Kristen & Darren Weisberg
Anne Winebrenner