Posted: December 27, 2022
This fall, we were thrilled to bring on a new community-focused partnership opportunity at Allendale with the creation of the Community Engagement Network! As we have been increasing our community-based programs and services here in Lake County, we thought it important to formalize a group comprised of volunteers from the surrounding areas who are committed to learning, giving and building relationships on behalf of Allendale and our entire community.
Interested individuals are invited to attend monthly meetings where they can learn more about program updates and initiatives, upcoming volunteer opportunities and actively participate in planning and engaging in agency events and activities.
Members are encouraged to serve as Allendale Ambassadors within their families, communities, work and places of worship. Through building upon the members of their personal networks, the Community Engagement Group in the past three months has successfully obtained through donations over 500 pairs of socks and underwear, coats, gloves, pants, and shirts creating a community closet to support adolescents and emerging adults arriving at our new transitional living program. The committee also helped host Allendale's annual Thanksgiving Dinner and "Trunk or Treat" celebrations at our main campus in Lake Villa.
Tina Maldonado, long-time board member of Allendale and co-chair of the Community Engagement Network and who came out to serve Thanksgiving dinner to our youth shared, "I receive so much more from being a part of these activities than what I give!"
The Committee endeavors to inspire members to seek out opportunities to volunteer and help support events and fundraising throughout the year. Coming in 2023, this group will be working with the Allendale Board's Development Committee to host two Virtual Game Night fundraisers in February and March then immediately beginning preparations for the Allendale 5k fun run later in the spring!
"The Community Engagement Network is a great way for local individuals to get involved and help such an important organization as Allendale. We recently served Thanksgiving dinner to the children, which they greatly appreciated. To see the joy in their eyes was very rewarding, so I hope you'll join me in 2023!" said Fred Mutter, Vice President of the State Bank of the Lakes in Grayslake.
Interested individuals can connect with Jordan Debbink-Lesniak, Director of Development at jdebbinklesniak@allendale4kids.org or 847-245-6216.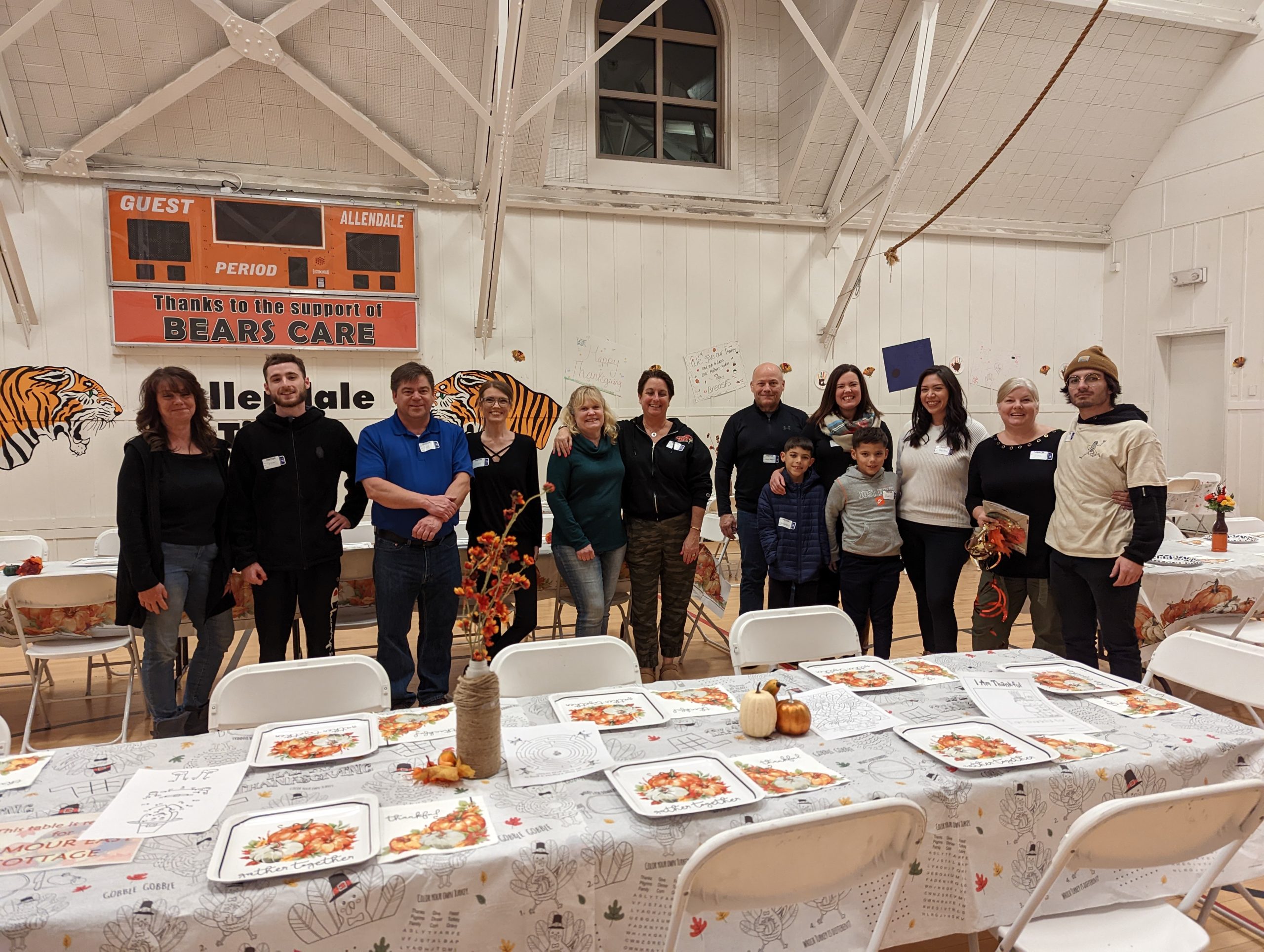 A tradition of care and service.
For 125 years, Allendale, a private, not-for-profit organization, has led youth with serious emotional, mental, and behavioral health challenges and their families on a journey toward resiliency.
At Allendale, our aim is to offer every chance for healing and growth – through myriad programs and services and a continuum of care including 24/7 therapeutic residential treatment, therapeutic day school programs, outpatient counseling services, foster care and community support services. Allendale is a place where kids and families have the opportunity to restore their lives and discover a better future.